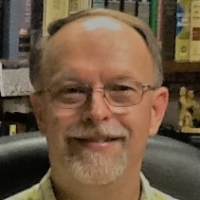 You are Part of God's Team!
by Pastor E. Keith Hassell | August 1, 2019
Ephesians 4:11–12 (NKJV) "And He Himself gave some to be apostles, some prophets, some evangelists, and some pastors and teachers, 12 for the equipping of the saints for the work of ministry, for the edifying of the body of Christ,"
Many have the mistaken idea that churches pay pastors to do the work of the ministry. Pastors are the "professionals" and members are the fans who sit in the grand stands to cheer them on. Nothing could be further from the truth! When Jesus ascended into heaven, He gave the gifts of apostles, prophets, evangelists, pastors, and teachers to the church. They were given to equip the church (the members) for the work of the ministry so that the body of Christ would be edified (built up). Why aren't local churches accomplishing more? It is because we depend on the "professionals" to do the work. As a result, pastors burn out while members rust out. This is not God's plan! His plan is that each member contribute something to build up the church so that it can accomplish Christ's work in the earth. He has a plan for YOU! Have you discovered God's plan? The pastor's job is to equip the members of the church to do the work of the ministry. The pastor's role might be compared to a football coach. The church is the team and every member has their role on the field. When each one is trained, equipped, and works in cooperation with others under the direction of the coach, the team can move the ball down the field. There are no fans on God's team! We are all called to minister on the field. It is time to get out of the grand stands, show up for training, and then get out on the field. The church has a job to do for Jesus and we all have our part to play. See you at practice!