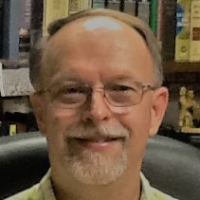 What is Your ONE Desire?
by Pastor E. Keith Hassell | September 1, 2019
Psalm 27:4 (NKJV) "One thing I have desired of the LORD, that will I seek: that I may dwell in the house of the LORD all the days of my life, to behold the beauty of the LORD, and to inquire in His temple."
Everyone is in pursuit of something. Everyone has one supreme desire that guides the direction of their life. God has wired us so that our heart can only be set on one desire at a time. Jesus said that no man can serve two masters because he will either love one and hate the other or be loyal to one and not the other. (Matthew 6:24) This being the case, what is your ONE desire? What is the ONE thing that defines the course of your life? King David had everything he could want and yet his ONE desire was to be in God's presence. More than anything else he wanted to dwell in the house of the LORD and to seek His face. That is why God said that David was a man after his own heart. When we give our whole heart to God then we are able to receive His whole heart in return. He does not want us to seek His hand but to seek His face. We cannot give God our whole heart when everything is about us. We cannot give God our whole heart if we are seeking revenge or holding on to a grudge. God wants us to seek Him without distraction or pre-occupation with other things. He made us for fellowship with Him. We will never outgrow our need for Him. We will never be satisfied without Him. Satan will do everything he can to steal our heart away from God. Don't let him! Become a God Seeker! Put Him first place. As we seek God first, He will add to us everything else we need. In addition, He will fill our lives with joy and fulfillment regardless of the circumstances we may face at any given moment. May we, like David, make the LORD our ONE desire!