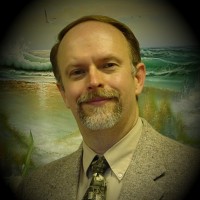 Thermostat or Thermometer?
by Pastor Keith Hassell | September 15, 2011
Romans 12:17-21 (NKJV) "Repay no one evil for evil. Have regard for good things in the sight of all men. If it is possible, as much as depends on you, live peaceably with all men. Beloved, do not avenge yourselves, but rather give place to wrath; for it is written, 'Vengeance is Mine, I will repay,' says the Lord. Therefore 'If your enemy is hungry, feed him; if he is thirsty, give him a drink; for in so doing you will heap coals of fire on his head.' Do not be overcome with evil, but overcome evil with good.'"
Are you being controlled by your circumstances? Troubles and adversities are a reality of life. They come to us all. But the Bible tells us that we are more than conquerors in Christ Jesus. In other words, we are not to be controlled by our circumstances. Rather we are to be God's instrument for change. Jesus declared it this way: "In the world you will have tribulation; but be of good cheer, I have overcome the world."
Throughout history, man has endured the adverse temperatures of nature. He sought shade in the summer and built fires in the winter. Eventually he invented the thermometer as a way of registering his misery. His only partial escape was to move to cooler or warmer regions. In our modern world of air conditioning, man has developed a way to overcome the limitations and miseries registered by the thermometer. Through the invention of air conditioning and heating, man can change the temperature of his environment. The desired temperature is achieved through the use of a thermostat, an apparatus that automatically controls the temperature being produced by the heating or cooling unit. Although it contains a thermometer, it uses that information to bring about change.
We are not simply called to be thermometers. Some people fall into the trap of continually registering the reality of what things are. They worry, murmur, complain, and criticize. They feel that it is their duty to continually remind everyone how miserable everything is. Although they may have some accurate assessments of how things are at the moment, they can offer no hope for relief and no power for change. Jesus had an accurate assessment of this world's condition but He came to bring hope and change in the lives of all who would believe.
We are called to be thermostats. Like thermometers, thermostats can assess current conditions but uses that information to set the course for change. Thermostats declare a temperature that does not presently exist. Thermostats are not optimistic dreamers. No, they are connected to the power and resources to bring about that change. If the thermostat adapts itself to the current temperature, then there will be no change at all. In the same way, we have the power to adapt ourselves to a dead spiritual environment and continue the misery, or we can set the temperature of vision to the standards of God's word and begin the process of change. In doing so we will not be victims of circumstance but conquerors in Christ Jesus