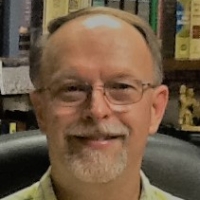 The Word of the Lord Tested Him
by Pastor E. Keith Hassell | November 30, 2016
Psalm 105:17-19 (NKJV) "He sent a man before them—Joseph—who was sold as a slave. They hurt his feet with fetters, He was laid in irons. Until the time that his word came to pass, the word of the LORD tested him."
I don't know of anyone who really enjoys taking tests. A test tells the teacher if their student has mastered the material. We might assure the teacher that we have mastered the material but the test reveals what we really know and what we still need to learn. In school we can't advance until we are able to pass the tests. In life we also experience tests. They are, of course, of a spiritual and moral nature. They test our character. They tell us whether or not we have made spiritual progress. Joseph is an example in the Bible of how God tests His people.
Joseph, the son of Jacob, was a man who had two dreams that confirmed the Lord's will for his life. His dreams revealed that he would rule over his family. However, once he voiced these dreams to his family, everything seemed to go in the opposite direction. Have you ever received a promise from God only to find everything going in the opposite direction? I know I have. Before you begin to believe that the promises of God are not true or that God really doesn't care, consider the life of Joseph. Joseph was sold into slavery by his brothers. He was falsely accused of trying to commit adultery with his master's wife. As a result, he was thrown into prison. While in prison he correctly interpreted two dreams—one that Pharaohs' butler would be released and the other that Pharaoh's baker would be executed. Both interpretations were proven true. Joseph asked the butler upon his release not to forget him but to secure his release from Pharaoh. Joseph, however, was forgotten again. Two years later Pharaoh had a dream which no one had been able to interpret. The butler then mentioned to him Joseph who came and interpreted Pharaoh's dream. In addition, Joseph gave Pharaoh a plan to save the people from a severe future drought. Because of this, Joseph was promoted to second in command over the land of Egypt under Pharaoh. Once the drought came, his brothers also came to Egypt seeking food. Just as the dream foretold, his brothers bowed down before him not knowing who he was. Still feeling the sting of their betrayal, Joseph tested them to see if they had really changed. Once they passed his test, Joseph revealed himself to them. He and his family were reunited. The dreams which Joseph had in his youth came true but now he was a different man. God matured and proved Joseph's character through severe tests to prepare him to sit in such a prominent position. Our passage tells us, "
Until the time that his word came to pass, the word of the Lord tested him."
I am sure that Joseph through the process experienced times of anxiety, fear, disappointment, doubt, discouragement, questions, anger, bitterness, and unforgiveness, yet he remained true to the Lord and passed every test. He did so even though there was no evidence that passing these tests would even matter.
Does it seem that circumstances are going contrary the word of the Lord you have received or to the promise of God you have claimed? It may be the word of the Lord is testing you in preparation to receive it. We are after promise fulfilled. God is after character revealed. Don't be surprised if, like Joseph, the season of testing lasts longer than you imagined. Keep your eyes on Jesus who also, in His time of severe testing, endured great suffering lest we
"become weary and discouraged in our souls"
(Hebrews 12:3)
When we begin grade school, the promise of a high school or college diploma is years away with many tests still to pass. But the diploma is sure if we will not quit in mastering the materials. Determine in your heart today to pass life's tests when they come. Don't judge God to be unfair based on the classes He requires you to take. Joseph didn't. Whatever classes and tests you are given are part of the preparation needed to fulfill your unique role in the kingdom of God. Don't drop out! Determine to pass every test that comes your way. God's promise is ON THE WAY!
"Therefore do not cast away your confidence, which has great reward. For you have need of endurance, so that after you have done the will of God, you may receive the promise."
(Hebrews 10:35-36) Learn from the life of Joseph. Don't quit and don't drop out. Let the word of God test you until you pass. God is faithful to keep His promises.