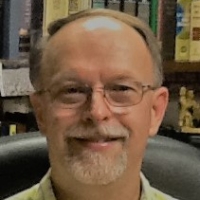 The Power of a Godly Mentor
by Pastor E. Keith Hassell | November 1, 2018
Mark 1:16-18 (NKJV) "And as He walked by the Sea of Galilee, He saw Simon and Andrew his brother casting a net into the sea; for they were fishermen. Then Jesus said to them, 'Follow Me, and I will make you become fishers of men.' They immediately left their nets and followed Him."
God sees in us what we cannot see in ourselves. We are often too aware of the flaws and weaknesses in our life. God already knows them all and yet He is for us and not against us. When Jesus came into this world, He could have come with His sword swinging—cutting down sinners on His right and left. But He didn't. Jesus said,
"For God did not send His Son into the world to condemn the world, but that the world through Him might be saved."[1]
God sent Jesus to redeem rather than to condemn. God didn't wait for us to change before He sent Jesus. Rather,
"even when we were dead in trespasses, (He) made us alive together with Christ (by grace you have been saved)." [2]
Jesus mentored twelve disciples to carry on the work given to Him by His Father. Jesus did not choose anyone that the world deemed qualified. There were no doctors, lawyers, philosophers, or princes among them. They were just ordinary men living ordinary lives. None of them were alike. Many of them struggled with issues of ambition and competitive jealousy. They were more like a rag tag team of misfits. Yet Jesus saw in them something that neither they nor anyone else saw. He saw their potential—and what potential it turned out to be! These ordinary men became the apostles of the Lamb who laid the Foundation upon which the entire church is built.
When Jesus approached Simon and Andrew, they were just ordinary fishermen. No one would have believed that these very simple and unlearned men were destined for greatness in the kingdom of God. Not even Simon and Andrew believed it about themselves. It takes a godly mentor to see and believe in the potential that God can work in our lives. It takes someone who can look beyond our character flaws, lack of training, and emotional baggage to see the precious treasure of Christ buried deep inside. Like a gold miner, it takes someone who can look past a lot of "dirt" to mine the gold.
Jesus was a leader who saw the "gold" in these men. Jesus said to Simon and Andrew,
"Follow Me, and I will make you become fishers of men."
Jesus declared the potential He saw in them and accepted personal responsibility to mine and develop that potential if they would meet His one condition—they must follow Him. These men responded immediately to Jesus because He
believed
in them. They were willing to walk away from their secure, routine, and predictable life for the sake of what He saw in them. Ultimately, they believed in Jesus because He first believed in them. Jesus saw what they could be rather than what they were.
Successful leaders do not pressure people through intimidation, manipulation, condemnation, and domination. Instead, they lead through inspiration and vision. Sure, Jesus called men to repent of their sins, but He did not do it through condemnation. He called them to repentance because sin stood in the way of their relationship with the Destiny-Giver. Jesus demonstrated the power of godly mentoring. His disciples are the evidence.
God desires to bring forth His plan for our lives. However, we need mentors to help us realize our potential. We need people who will see beyond what we are and call us up to what we can be. We need people who will walk with us through the issues in our lives and not give up on us when we stumble. We need people who will be like Jesus. If we really want to be mentored, we must respond like Jesus' disciples. We must be willing to leave our comfort zone, to be led, and to follow. When we find that type of relationship with a godly mentor, then we have been granted one of the greatest blessings and opportunities we could ever have in this life.
Prayer:
"Heavenly Father, thank You for not condemning me in my failure. Thank You for seeing potential in me and sending Jesus to redeem me back to You. I submit myself now to Your mentoring process. I ask You to send people into my life who can see what I cannot see in myself. Help me to let go of what I am now so that I can become what I never imagined possible for. I pray this in Jesus' name. Amen."