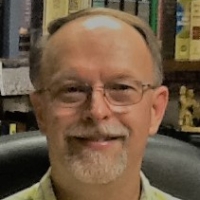 Put on the Lord Jesus Christ
by Pastor E. Keith Hassell | April 1, 2018
Romans 13:13-14 (NKJV) "Let us walk properly, as in the day, not in revelry and drunkenness, not in lewdness and lust, not in strife and envy. But put on the Lord Jesus Christ and make no provision for the flesh to fulfill its lusts."
Are you properly dressed for your environment? If you lived in the artic, you would be clothed in the warmest clothes available. If you lived in a desert, you would be dressed in clothes that would keep you cool while protecting you from the harmful rays of the sun. If you lived in a rainy region, you would be dressed in galoshes and carry an umbrella. How foolish you would look and how unprepared you would be to wear cold or rainy weather clothes in the desert!
Although the thought of such would be ridiculous, in truth we are not always dressed for the worldly environment in which we live. As believers, we live in a hostile spiritual environment. Rather than rain, sun, and ice, we are exposed to demonic powers, temptations, and the wickedness of this world. We need to be dressed to withstand and survive these adverse spiritual elements.
As believers we are not to adorn ourselves with the clothing of this world to engage in boisterous partying, drunken stupors, obscene and vulgar behavior, fighting and quarreling, and attitudes of ill will or jealous competition. Such things are not the proper attire for a person claiming to know Jesus Christ. Instead we are to put on Christ and to make no provision for the flesh.
What does it mean to "put on the Lord Jesus Christ?" It means to wear a different kind of spiritual clothing. We are to clean out the spiritual closets of the old life and get rid of the garments defiled by the flesh. In other words, we need to change our lifestyle—a change in our "habit". While the word "habit" refers to a particular pattern of action that has become automatic in our lives, the word "habit" originally referred to a person's clothing, costume, or dress. A person would have a different habit for different settings or activities. For instance, a person could have a golfing habit, a hunting habit, a fishing habit, a religious habit. The person's choice in habit depended upon their circumstance or situation. Social classes were also required to wear certain types of habits such as in a peasant's habit or a royal habit. In this world we need to put on the habit of the Lord Jesus Christ. This habit includes the robe of Christ's righteousness and the armor of God which He wore.
What does it mean to "make no provision for the flesh?" It means that we should put away the old "habits" from our spiritual wardrobe. We need to clean out our spiritual closets. We must get rid of all patterns of behavior and choices that seek to pull us back to the old life. Our new "habit" will cause us to be dressed differently than those around us, but it will reflect of our new relationship with Jesus Christ. So, as we come out of the darkness into the light of Jesus Christ, be sure to put on a new habit—the Lord Jesus Christ!
Many people are satisfied to just be saved. They never change their old habits or patterns of behavior. They continue to live just like they did before. This is not Christianity. Christianity is not only a new relationship with Jesus but a new way of life. So the question is, how are you dressed today? Have we put on the Lord Jesus Christ, or are we still dressed in the defiled garments of our old nature? Maybe it's time to go through our spiritual closet and get our wardrobe up to date with our decision to live for Jesus Christ. It is time to put on Christ!
Prayer: "Heavenly Father, I thank You for calling me out of the darkness of this world. I determine to put off the old habits of sin and to put on the new habit of the Lord Jesus Christ. Inspect my spiritual closet and to show me any habits that I must discard. I thank you for this in the name of Jesus Christ. Amen."