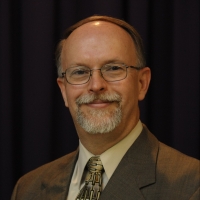 Jesus is STILL the Answer!
by Pastor E. Keith Hassell | September 1, 2020
Matthew 11:28–29 (NKJV) "Come to Me, all you who labor and are heavy laden, and I will give you rest. 29 Take My yoke upon you and learn from Me, for I am gentle and lowly in heart, and you will find rest for your souls."
In the midst of the confusion, desperation, evil, and turmoil of the 1960's and early 1970's, God began to move in a lost youth and yount adult generation. As unlikely as it might have seemed, out of the chaos created by Marxist ideology, drugs, alcohol, sexual freedom, rebellion, riots, and violence, people began to hunger for God. In 1973, Black Gospel Artists Andrae and Sandra Crouch introduced a song that resonated with the hearts of young people across America. That song was "Jesus is the Answer". In some ways, it became a theme song in the Jesus Movement which reached many young people for Jesus. Interestingly, things have come full circle. This Millennial Generation is at a similar place today. Although we might be inclined to believe there is no hope, the good news is that all sin and rebellion eventually leads to disillusionment, emptiness, and despair. People then begin to long for true hope, answers, and meaning to life. If we pray, seek the Lord, and reach out in love to this broken generation, God can move like He did before. Jesus was the answer for a former generation and He is STILL the answer for this current generation. Time is running out, but there is still hope. Let us not give in to despair. Let us rise up and fight for our families, for our churches, for this generation, and for our nation. If God intervenes by His mercy, we will see the news cycle change from "riots" to "revival". Now that is a news cycle worth praying for!