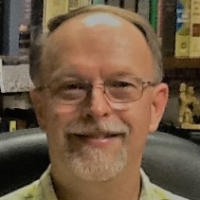 Harnessing Your Potential
by Pastor E. Keith Hassell | December 1, 2017
God's purpose and destiny for your life resides inside of you as potential. Some of your potential is yet to be
discovered
while much of what is already known has yet to be
harnessed
. Leadership can help you
discover
potential. However, potential is of no value until it is
harnessed
.
"Harnessing" has to do with being fitted to pull a load. Many of us resist the harness. We would rather be Mavericks, running wild and free. Mavericks are strong, fast, and independent but useless to others. Their potential is of no value until they can be broken and harnessed. Mavericks must be broken and harnessed by God if they are going to be connected to the work of the kingdom.
Will we allow God to harness the potential in our lives? Will we allow God to put the bit in our mouths and lead us? Will we allow Him to hold the "reign" in our lives? Jesus said to take His yoke upon you (Matthew 11:29). A yoke is a particular type of harness. The purpose of a yoke is to harness one person in "partnership" with another person. Only two going in the same direction with equal determination should be harnessed together in one yoke. That is why the Bible tells us not to be unequally yoked together with unbelievers (2 Corinthians 6:14). God does not want us in ungodly partnerships that hinder our ability to accomplish our potential and God's purpose for our lives.
A yoke of horses or oxen is called a "team." Much of the work that God has called us to do as a church can only be accomplished as we are willing to be harnessed together as teams. We can do as a team what we could never do alone. When two horses or oxen are yoked together to pull a load, their ability is not doubled but multiplied! They can pull much more together than their combined individual loads. I think this is a wonderful picture of why God intends for us to work in partnership with others. Yes, we can accomplish a certain amount for God alone, but our ability is multiplied when connected in meaningful partnerships with others.
Being harnessed requires the heart of a bondservant—a servant who willingly serves from a heart of unselfish love. God has called us to be sons and daughters in His house. The greatest in the kingdom is a son or daughter who lives as a servant. Jesus gave us the supreme example of this as the Son of God who came not to be served but to serve and to give His life a ransom for many (Matthew 20:28). May God give us individually and corporately the desire for kingdom greatness through humbly serving those around us.
Take time to look for opportunities to serve. Overcome the selfish nature that desires to be served by others and learn to serve others in the little things. When you do, you will surprise and bless those you serve. When service is motivated by sincere love, it will become contagious! The grace of God will increase! Look for opportunities to serve at the weekly gatherings of the church. Find opportunities to serve throughout the week. Sow a seed of service and watch it grow!
Keep your eyes open for the "little" things that need to be done: picking up trash, vacuuming a dirty carpet, cleaning a spill, tidying up a dirty bathroom, setting up chairs, assisting as catchers in the ministry line, being an usher, being an "unofficial" greeter to those around you, helping visitors find their way around or help them get their kids to the right place, or watching someone's kids while their parents are in the ministry line. Make guests feel welcome and introduce them to others. Volunteer to serve in areas of ministry. Do it with a heart of joy, enthusiasm, and blessing knowing that you will receive your reward from the Lord. The potential is there. Discover it and harness it for the glory of God!
Copyright 2017. Edward Keith Hassell. All Rights Reserved.