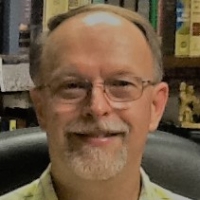 Are You Legitimate?
by Pastor E. Keith Hassell | July 1, 2018
Hebrews 12:5-8 (NKJV) "'My son, do not despise the chastening of the Lord; nor be discouraged when you are rebuked by Him; for whom the Lord loves He chastens, and scourges every son whom He receives.' If you endure chastening, God deals with you as with sons; for what son is there whom a father does not chasten? But if you are without chastening, of which all have become partakers, then you are illegitimate and not sons."
This passage addresses the issue of legitimacy. Are you a legitimate child of God? In the natural, an illegitimate child is a child born outside of wedlock, i.e. outside of a legal marriage. "Illegitimate" means "unlawful." Illegitimate children are born contrary to God's moral law. Unfortunately, the response of society toward illegitimate children has often been one of emotional rejection, resentment, and abuse. Illegitimate children are sometimes considered unworthy to carry their own biological father's name or to share in the inheritance with legitimate children. Illegitimacy bore great consequences in the Old Testament. Deuteronomy 23:2 attached the stigma of illegitimacy upon a person until the tenth generation. The child is often neglected, unloved, and abused. According to our passage in Hebrews 12, if a child does not receive loving correction and chastening from a father, then it is evidence that the child is illegitimate. Whom a father loves, he disciplines.
The writer of Hebrews says that our Father God loves His children. In love He will correct and chasten them. Rather than be disheartened or discouraged by this, we should rejoice that He cares enough to correct us. It is evidence that we are legitimate, born of the Father by the Spirit.
Can a genuine child of God resist the Father's discipline? Yes. However, if they are truly His child, He will not relinquish correction until the child's heart is turned back. If a child of God resists the Father's correction and discipline, everything else that do they will be regarded as illegitimate in the eyes of their Father. Only that which is done in obedience is pleasing to and approved by Him.
In a similar way, God has placed spiritual fathers in our lives as an extension of His Fatherly work in our lives. A spiritual father's role is to lovingly protect, encourage, develop, train, and hold the person accountable in their spiritual health and progress. Spiritual fathers in the faith may be pastors, elders, or mature men of God. Sadly, many believers have refused the input and correction of genuine spiritual fathers. This is tragic. Many spiritual fathers have grieved over those who have resisted, rejected, and rebelled against them. Some, in their rebellion, launch out to begin a new ministry in competition to the one they left. Those who seek to "birth" their own ministry in such a state are birthing an illegitimate work that will bear that stigma. It may take years for that stigma to be overcome, and only as they repent of their pride and submit to legitimate spiritual fathers in the Lord. It is important to gain the blessing of "legitimacy" that comes from God through spiritual fathers. It is time for God's people to prove that they are legitimate sons and daughters of God. It is time to see loving correction and discipline as confirmation of God's love. It is important to birth "legitimate" ministries that bring honor to the Lord.
Prayer: "Heavenly Father, I thank You that I am Your child. Forgive me for despising Your correction and discipline. Help me to embrace Your correction and discipline with joy knowing that it is for my own good. Help me to receive the correction and training I need through Your legitimately appointed leadership in my life. I know that as I do, I will obtain the blessing and favor of legitimacy in Your eyes. I thank You for this in Jesus' name. Amen."