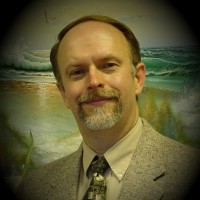 Are You a Faithful Person?
by Pastor E. Keith Hassell | June 9, 2011
"You therefore, my son, be strong in the grace that is in Christ Jesus. And the things that you have heard from me among many witnesses, commit these to faithful men who will be able to teach others also." (2 Timothy 2:1-2 NKJV)
Faithfulness is a virtue that is vital in the kingdom of God. Proverbs 20:6 says, "Most men will proclaim each his own goodness, but who can find a faithful man?" It was this virtue of faithfulness that Paul told Timothy to look for as he considered to whom he would pass on the torch for the next generation of believers. What is faithfulness? Faithfulness is the quality of unwavering commitment in duty regardless of who is watching and what the cost. It is being true to responsibility. Most men will proclaim their ability to do a job, but are not faithful on a daily basis. Employers know how important it is to hire people who are faithful to show up each day on time and will do their job honestly and diligently even while the boss is away. It is these faithful workers who will be candidates for promotion and will be kept when layoffs and cutbacks take place. They are the ones who hold the standard high for any new employee. The wise employer will keep his eyes open to find those who are faithful. The same is true of God. Psalm 101:6 says that God's eye is upon the faithful of the land. Paul says in 1 Corinthians 4:2, "Moreover it is required in stewards that one be found faithful." How do we find a faithful man? He is not found by listening to what he says, but in what he is doing right now. Look around and find those who are being faithful in areas of responsibility now. Luke 16:10 says, "He who is faithful in what is least is faithful also in much; and he who is unjust in what is least is unjust also in much." When it comes to the kingdom of God, God is looking for those who are faithful right now in spiritual things: those who are faithful in their walk with God, in their marriage, in their jobs, in their church attendance, in their tithes and offerings, and in their areas of service to others. These are the ones who are passing the test of faithfulness. These are the ones who are candidates for more influential areas of leadership. Those who are faithful will one day hear their Lord say, "Well done, good and faithful servant; you have been faithful over a few things, I will make you ruler over many things. Enter into the joy of your Lord!" (Matthew 25:23 NKJV) Are you a faithful person? God is scanning the horizon now in search of those servants upon whom He can count. Will you be one of those servants?